New Agelong Tree version is here! What's new?
Dear friends, with pleasure and pride we present a new version of Agelong Tree 5, version 5.2! You can find the full list of new program abilities in the online help. Perhaps, the main one is a report that shows all nearest anniversaries. Let's see what it looks like in Agelong Tree 5. If there are any near anniversaries, you will see a bright dot on the "All actions" button in the main program window: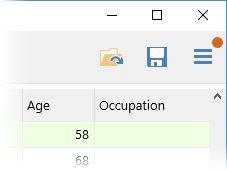 The "All actions" menu now has a "Nearest anniversaries" option: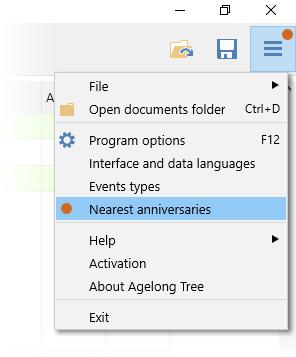 The events are grouped by date, there are photos of main participants or of the event itself. This report can be opened in browser and printed, as well as any other report in Agelong Tree: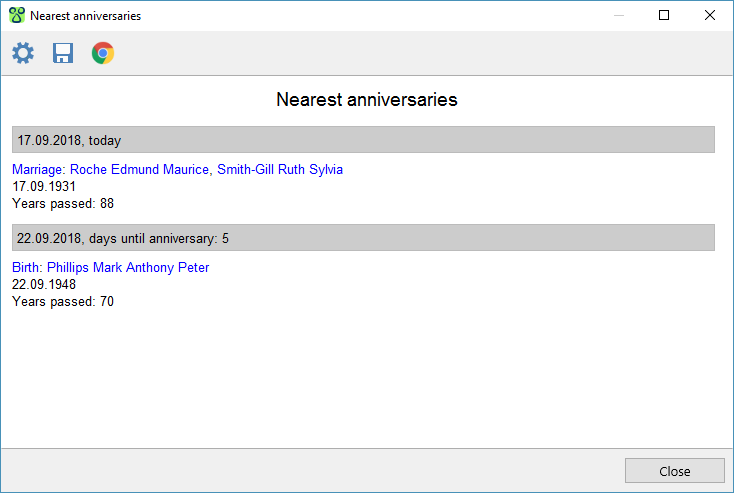 If your family tree is large and you don't need to see ALL events anniversaries, you can choose which events to show in the nearest anniversaries report options window: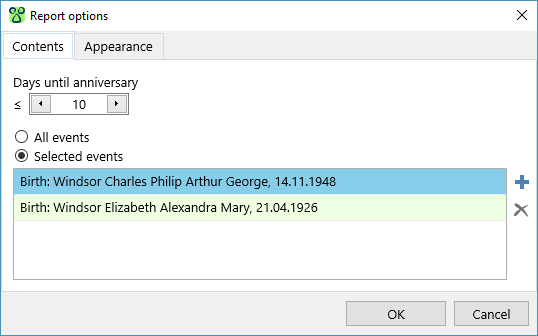 Already using Agelong Tree 5? Download Agelong Tree installation package, install the program and continue working with your family tree.
Using Agelong Tree 4 or earlier? Download and install Agelong Tree 5, import data and try working. Get a license for Agelong Tree 5 with 40% discount or free of charge.
Questions? Contact us, we are glad to help!