Agelong Tree 5.1 build 2018.04.20
Dear friends, we published a new version of our family tree program. The main novelty is the ability to tag people in the group photos (see the picture below). The tagged fragment can be used as the main photo of a person: you do not need anymore to use a graphic editor to cut out a person's face. When you put a cursor in a group photo with tags, you see person's names and you can click to open the person's information window. The full list of additions and corrections can be found in our Online Help.
Already using Agelong Tree 5? Download the installation file, run it, perform the installation and continue to work with the program.
Still building family trees in version 4 or earlier version? Download and install Agelong Tree 5 (the new version can be installed and run independently of the old one), import the data and try working with the program. Get a license for version 5 with a 40% discount or for free.
Any questions? Contact us, we will be happy to help!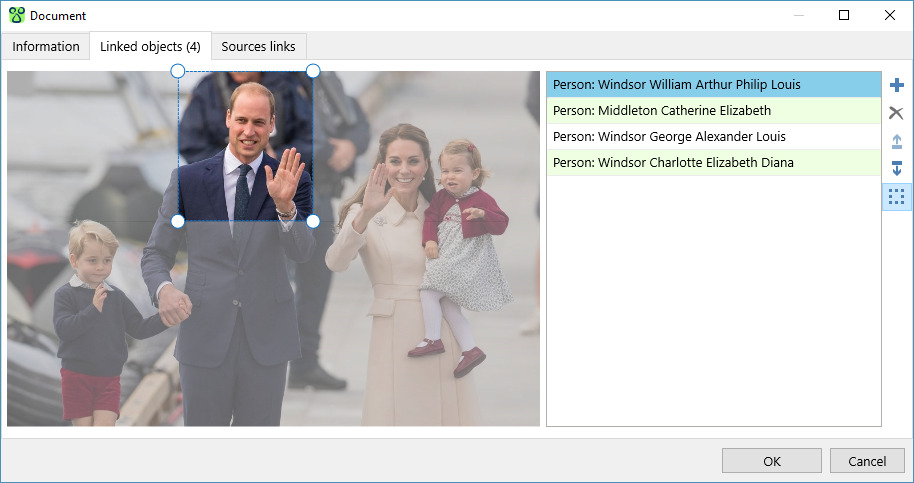 Document edit window: tagging person in a group photo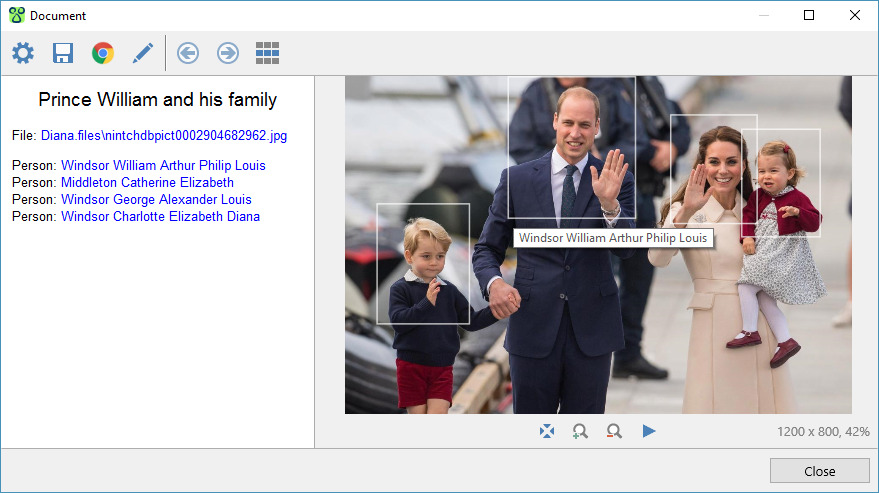 Document view window: persons tags in a group photo