General info
Data manipulation
Family tree
Reports
Files manipulations
Licensing
Extra
Export to Gedcom
You can export your family tree to Gedcom file, see the menu All actions – File – Export: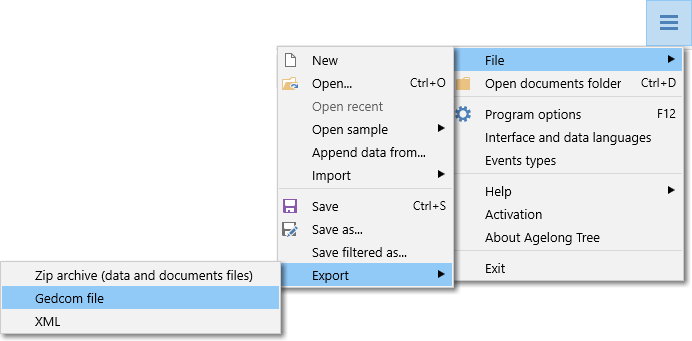 The data is exported taking into account the active filters of the Persons table, that is, only persons present in the Persons table and all objects associated with them are recorded in the Gedcom file. In the export settings window, you can choose the encoding of the Gedcom file: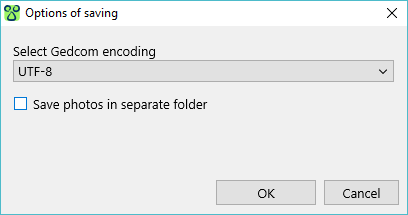 With the option Save photos in separate folder, the original photos will be copied to a folder that has the same name as the Gedcom file, with .files added. In this case, in the Gedcom file, the paths to the photos will be recorded relative to this folder, and the resulting Gedcom file and photo folder can be transferred to another computer to import the data into another program.
---
Page Tools
---