General info
Data manipulation
Family tree
Reports
Files manipulations
Licensing
Extra
Nearest anniversaries report
When there are some near anniversaries, you see a bright dot on the All actions button in the main program window: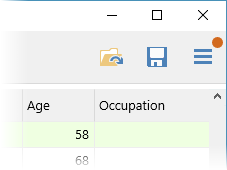 The All actions menu now has a Nearest anniversaries option: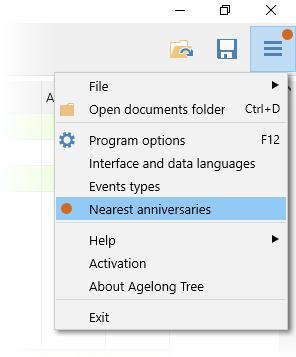 The events are grouped by date, there are photos of main participants or of the event itself. As well as any other report in Agelong Tree, this report can be
saved as HTML file (to be opened in any browser, no internet connection needed) or TXT

opened in browser and printed

opened in a browser and saved as PDF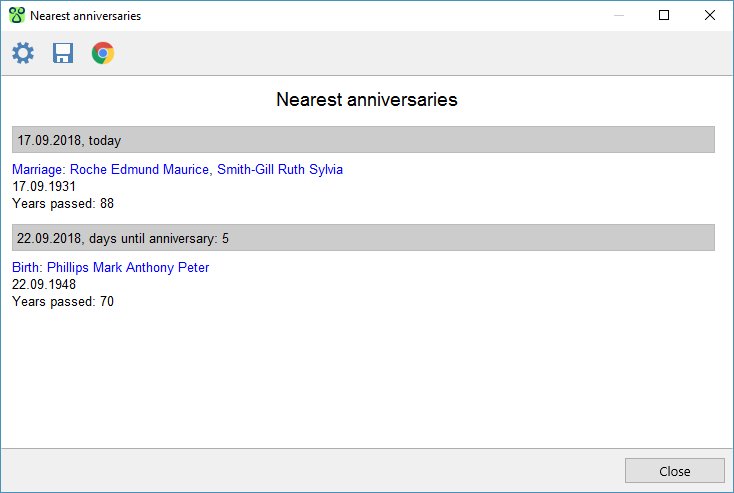 If your family tree is large and you don't need to see ALL events anniversaries, you can select the types of events and the surnames of the main participants in the events. If events of the type Death are included in the report, the option Alive only is ignored for them.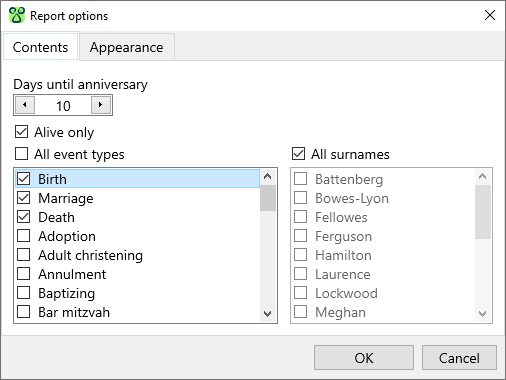 ---
Page Tools
---