General info
Data manipulation
Family tree
Reports
Files manipulations
Licensing
Extra
This is an old revision of the document!
---
Statistics
Build report – Statistics. You can get statistics on any table or on a built tree: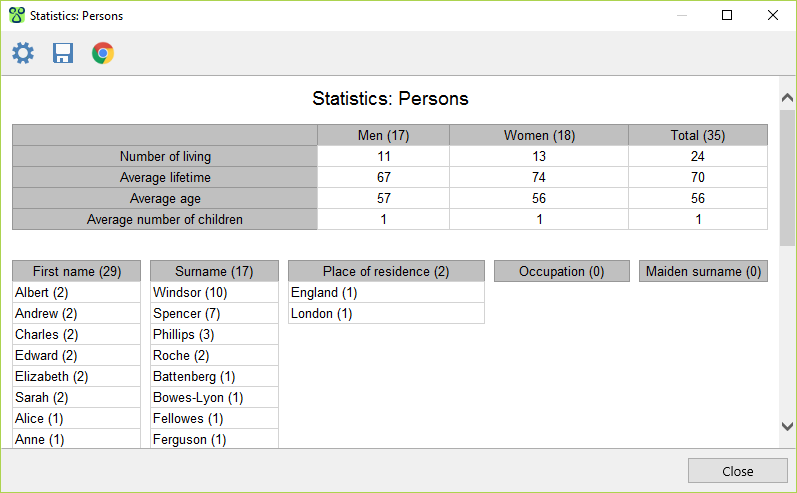 If you need to print the statistics, click Open in browser and print it using browser functions.
Following actions are also possible:

Report options – choose content and appearance of the statistics window;

Save as… – save the statistics as a HTML file;

Open in browser – open the statistics in a default browser window.
---
Page Tools
---