General info
Data manipulation
Family tree
Reports
Files manipulations
Licensing
Extra
This is an old revision of the document!
---
Добавление данных из другого файла
Древо Жизни позволяет объединить два файла данных, действие Добавить данные из… находится в меню Все действия – Файл: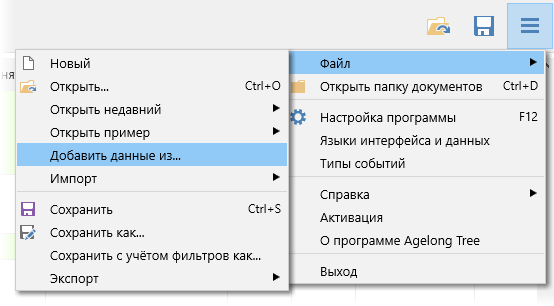 Если добавляемый файл ранее был копией текущего файла и в добавляемом файле есть изменения в общих данных, то эти изменения не будут учтены при добавлении данных, будут добавлены только новые данные.
После добавления данных из другого файла может потребоваться удалить дубликаты персон и объединить персон с помощью событий, об этом можно прочитать в вопросах и ответах.
---
Page Tools
---